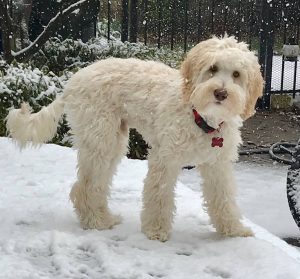 Hope Farm's Oliver
ALAA registration number 61704
We consider Oliver a large mini or small medium sized labradoodle. He is a proven producer and carries the parti-gene. He has a gentle temperament with a relaxed fleece coat.
Good Day's Last Tango in Paris
ALAA registration number 65596
Tango is a parti-colored labradoodle. His coat is fleece and is medium in size.  He is a proven producer, welcoming his first litter in April 2020.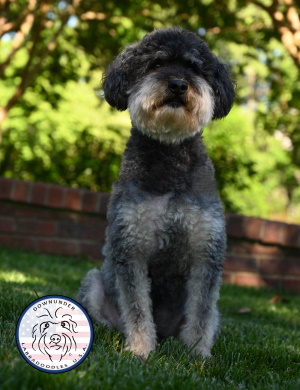 DownUnder's Hot Sake
ALAA registration number 15344
Sake is a rare phantom stud out of Rutland's Bella Mia. He is a large mini and he carries chocolates, blacks, creams and phantoms.
November 17, 2020 Update: Our best boy gained his wings and passed over the Rainbow Bridge. We always knew he was an angel here on earth. He leaves a huge hurt in our hearts.

STUD SERVICE AVAILABLE
DownUnder Labradoodles USA
offers stud service to qualified breeders. We provide live breedings at our facility in Raleigh, North Carolina. As an alternative, we provide shipment of freshly chilled collections to your location for use in AI. Please
contact us
for additional information and copies of our stud contract.