Puppies available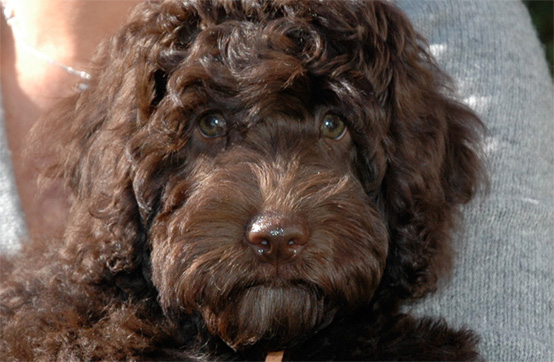 WATCH THIS PAGE FOR NEW PUPS AND PUPS DUE SOON!
The dogs below have honeymooned, and we're expecting their beautiful pups soon. If you would like a Labradoodle from any of these pairings, or if you're interested in a dog from our other breeders,
e-mail us
or get in touch using the form to the right.
Jade & Rufus
Expected size: STANDARDS
Colors: Blacks, Chocolates and Creams
Pregnancy confirmed? YES!!
Estimated arrival: Mid September
---
Pippa & Hunter
Expected size: Mediums
Colors: Reds, Apricot Creams and Caramels
Pregnancy confirmed? YES!!
Estimated arrival: Mid September
---